As a couple of friends have given birth to baby girls this last month, I decided to draft a pattern for a simple dress that can grow with the baby and be used as a tunic/top over trousers when it's too short to be worn as a dress.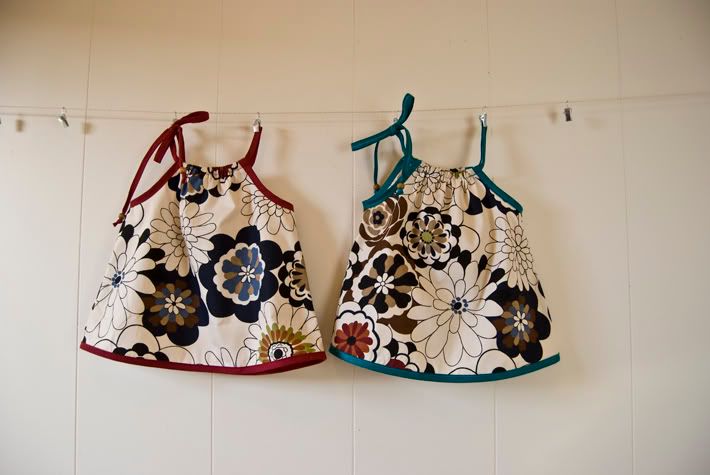 You can download a PDF file of the pattern (in sizes 3-6, 6-9 and 9-12 months) by clicking
here
You will need:
♥ About 0.5m of pretty fabric of your choice (I like using light cotton fabric)
♥ about 2.5m of bias binding
♥ matching thread
♥ 2 wooden beads
1.
Cut two pieces from your fabric and place them right sides together. Pin if you want - I admit I am a lazy seamstress so if I can get away with it I don't...
2.
Stitch down each side of the dress. Iron the seams open.
3.
Sew bias binding around the bottom hem, and the armholes.
4.
At the top (on both front and back) fold down 5mm and iron. Then fold down a further 10-12mm and iron. Stitch to make a casing.
5.
Take about 1m of bias binding, fold in half and stitch along the entire length to make ties.
6.
Use a safety pin to thread the ties through the casings. Thread one wooden bead onto each end of the ties and knot to secure. Tie a bow - and you're done!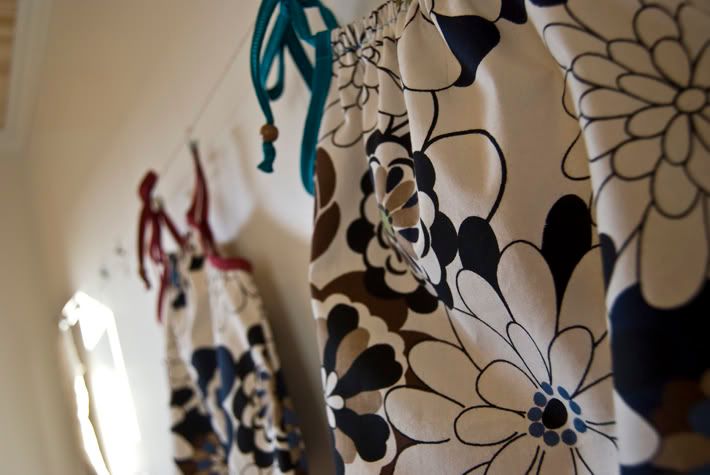 This pattern is free for personal use, but please do not use it if you intend to sell the finished product. If you use the pattern I would love to see your creations, and appreciate a comment and a link back to my blog.