Remember that I said I might share some of my
Spoonflower
designs here? Well, I've been thinking...
(Yes, that does happen occasionally)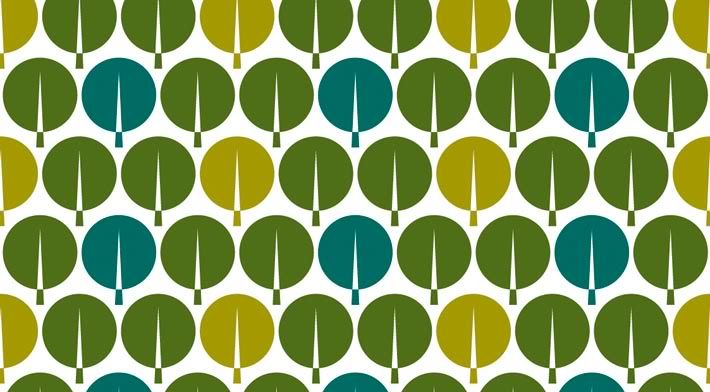 And what I was thinking was that there might be people out there who don't know how to use Illustrator and Photoshop and the likes, that
might just possibly
want to have the option of buying the rights to one of my designs and have it printed for themselves. So basically; you pay a one-off fee for the rights to use the design, and are then free to upload it to
Spoonflower
and print as much or as little fabric from it as you want, as many times as you want. Of course there will need to be a few conditions, like crediting the designer
(that would be me then, lol)
if you intend to use the printed fabric to make stuff for sale etc.
I'm still working on the practicalities etc, but it should be as simple as me adding a PayPal button next to the design swatch, then once payment is received I send you a TIFF file ready for upload to
Spoonflower
. I'm also pondering about the option of customising the colours of a design for an extra fee, or even having a totally custom design option.
But of course, I have
no
idea if there is even a demand for this kind of thing at all... and that's where you guys come in! Can you tell I've gone a bit poll mad recently?? Anyways, please vote to tell me if this is something you'd like to see offered on Made by Petchy!
If you've made it to the end of these ramblings, you deserve a prize! And guess what? I've got one for you! You can download this design, which I have named
"Geometrees",
and spoonflower it to your heart's content
for free
! And yes, I just used "spoonflower" as a verb, and I think it sounds rather catchy:
- "So... what are you doing tonight honey?"
- "Oh, just a bit of spoonflowering, you know..."
Anyways, the point I am
(eventually)
getting to is... I'm giving you a
free
TIFF file ready for upload to
Spoonflower
. All I ask in return is: if you're going to use this design to make items for sale, please credit me and link back to me if it is in an online shop.
IMPORTANT!
The main picture above is NOT the pattern tile, and will not tile correctly. You need to click
HERE
and download the TIFF file!
If you open the file and think it looks a little odd - don't worry! The folks at
Spoonflower
will tile the design to fit the amount of fabric you are ordering, and it will look something like the top pic
*
. To give you an idea of the scale of the pattern, each circle has a diameter of approximately 2 cm.
*DISCLAIMER

:

Although I have tested the pattern tile in Photoshop to make sure it works fine, I have not had this design printed myself yet, so just in case you send it off to be spoonflowered and are not happy with the resulting fabric: You have been warned, and I cannot be held responsible for any money you've spent on having fabric printed. I highly recommend ordering an 8x8" swatch first. And if there are any issues I should know about, please please please let me know so I can rectify it for future designs!